During our road trip down south to our next holiday stay, we stopped by for lunch at a local store. We had Lesehan style dishes in a very localised unique way. Ironically, the suggestion to try this place came from a Mat Salleh who's a staff at Tauch Terminal Resort. Thanx Robert!!!
The store is an open-air hut with 'tables' or platforms. We had to sit on these platforms. Yes… we've to take off our shoes before climbing up that platform.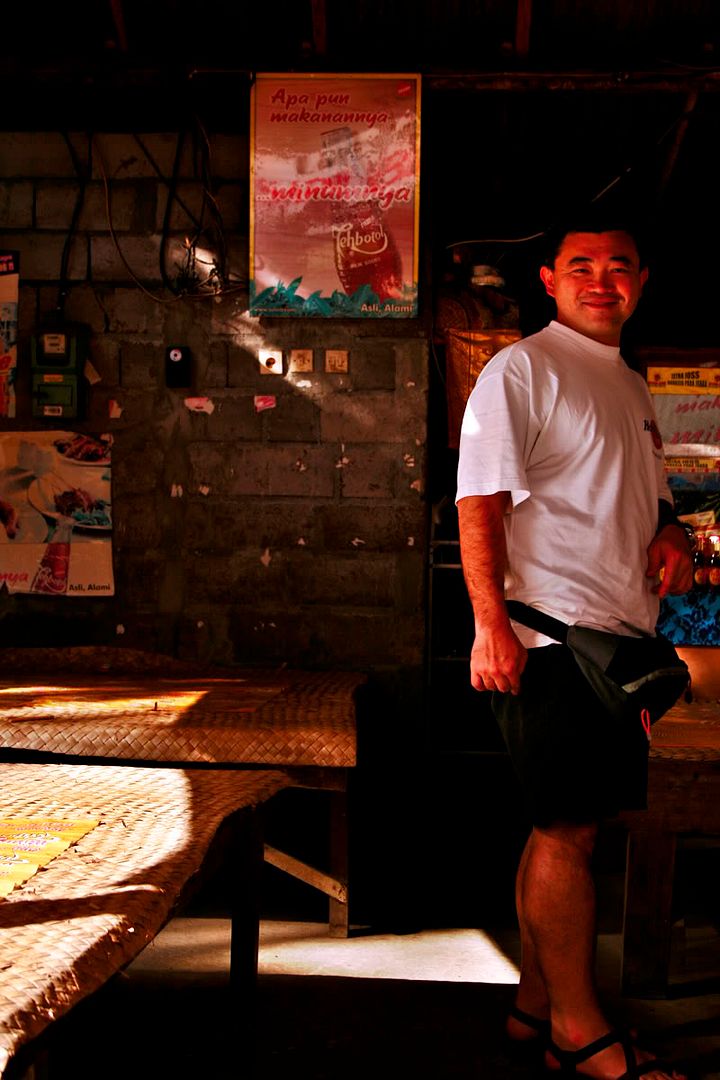 Darling among the platforms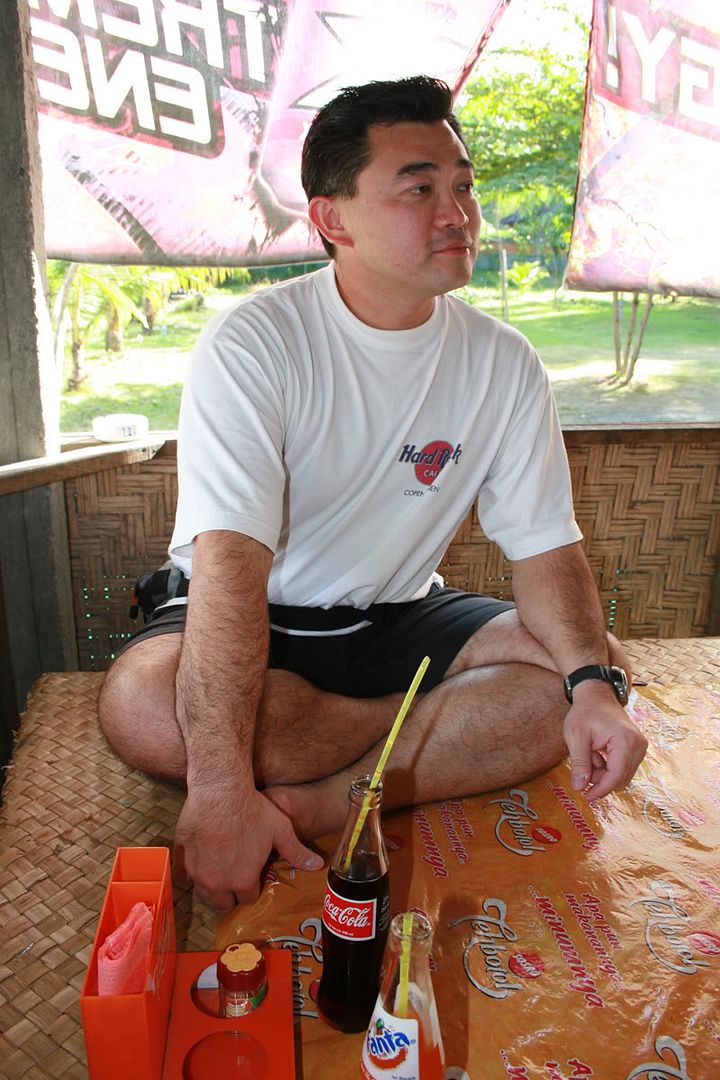 Then came the food. Oooohhh… they looked so simple yet WE LOVE IT! Fish satay… and plain soup local-style. Ate with rice and some green vegetables. Yummy! Ohhh… they've got local
sambal
too! They tasted some sort Chinese yet different. But very tasty indeed!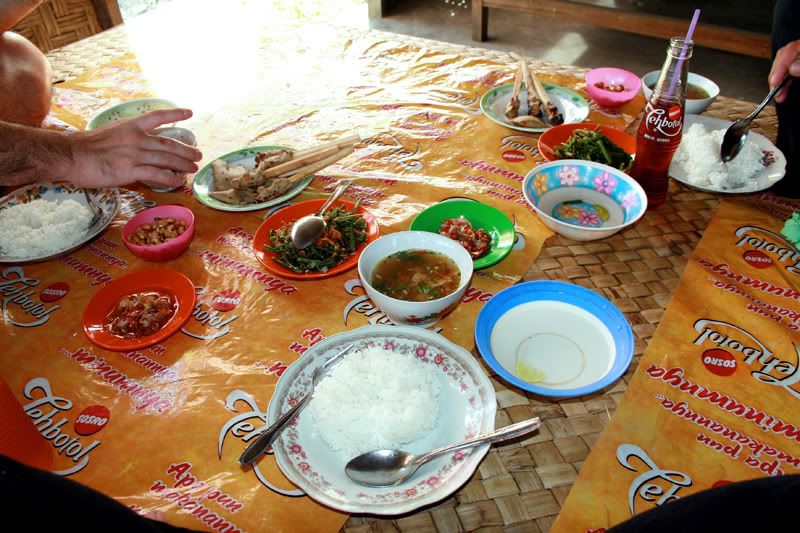 Simple BUT Tasty!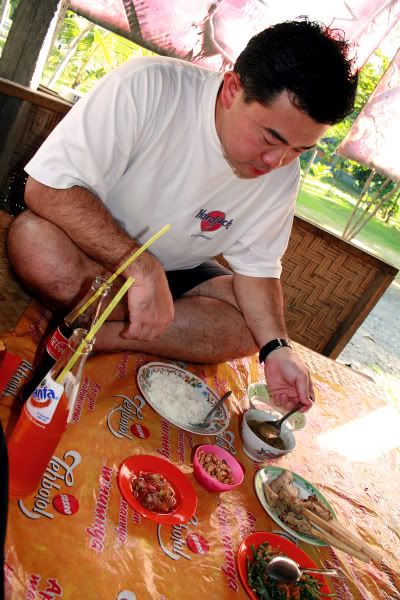 Darling Enjoying the Food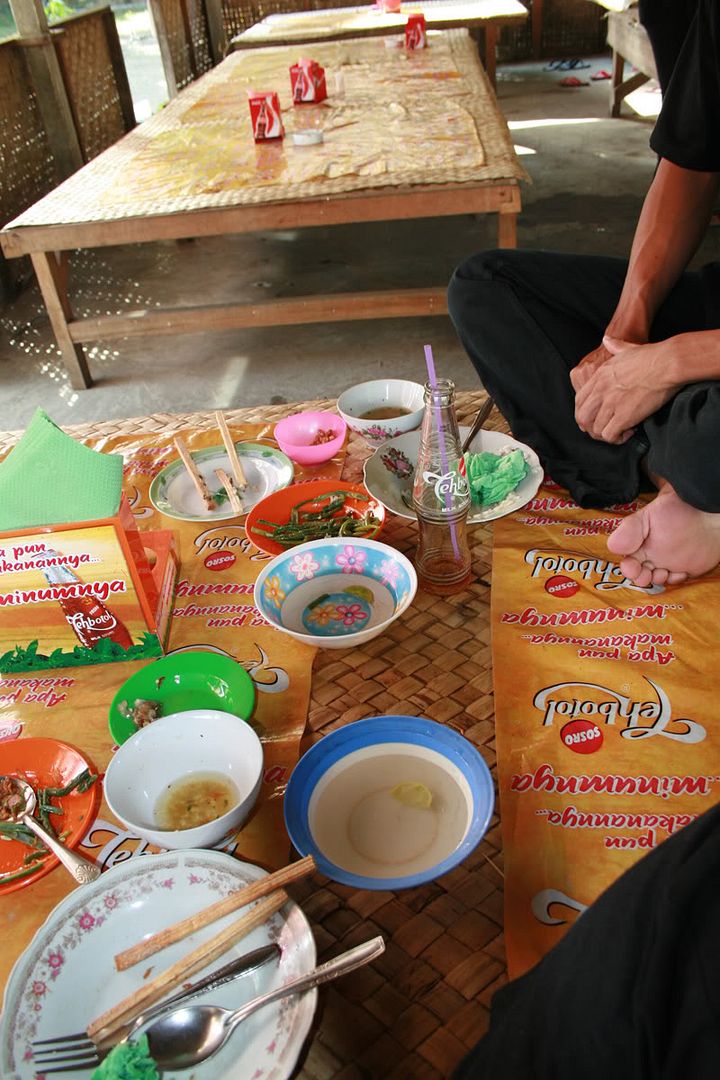 Food All Gone!
AND we were happy to add that the lunch was clean and 'safe' cos we DIDN'T have any unpleasant feeling later on!
Remember to subscribe to our RSS feed. TQ!