While planning for our wedding, I came up with a few ideas in "detailing" to customize the wedding. Each detail has a reference of who we are as an individual & as a couple.
The Pitcher Plant
"I took this photo from my trip to Serikin, a Sarawak-Kalimantan border. The local villagers sell these pitcher plants for cooking & other household use. The State of Sarawak has been exporting tissue-cultured nepenthes to several countries to encourage cultivation effort. More by TheStar Online…"
Pitcher plants are native to my home-state, Sarawak. I wanted to share one of Sarawak's identity to darling as well as his family & our friends who are not familiar to my hometown. So, some of these were used as part of our floral decoration in church as well as at the lunch reception right after the church ceremony. Enjoy the photos…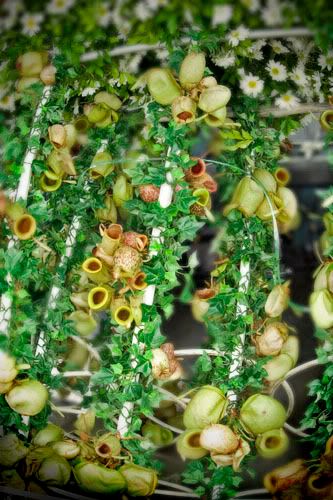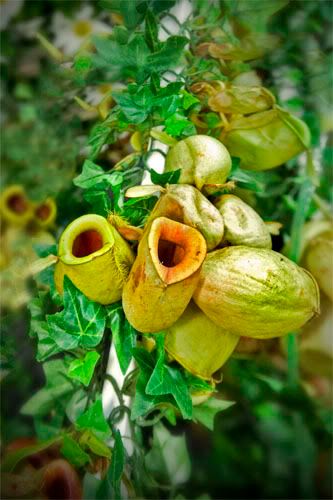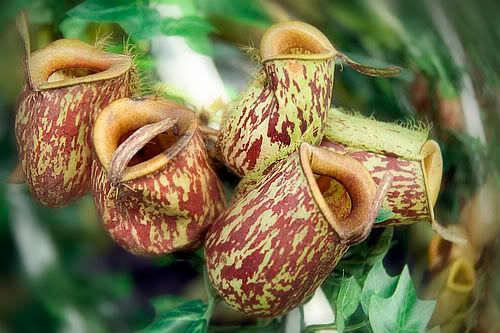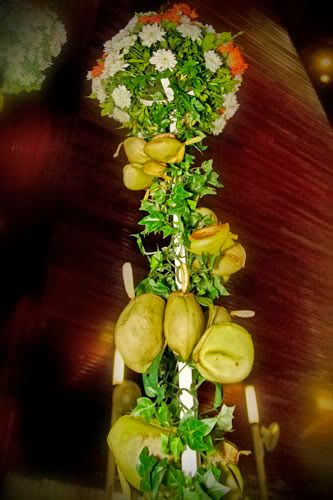 (Photos © Lim Eng Hoo)
"Flower stands covered with real pitcher plants & fake ivy vines."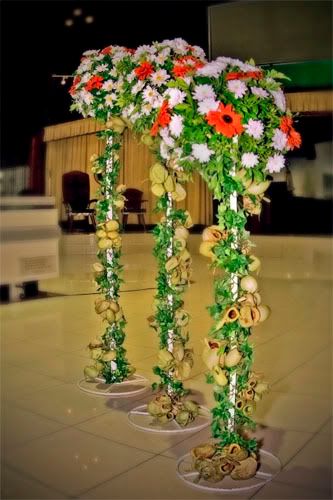 (Photo © Lim Eng Hoo)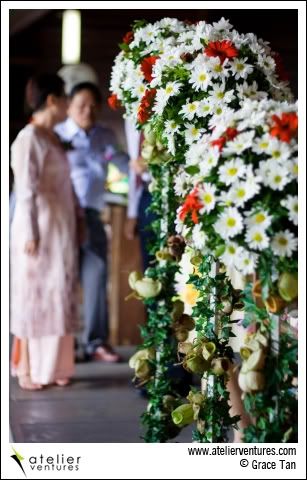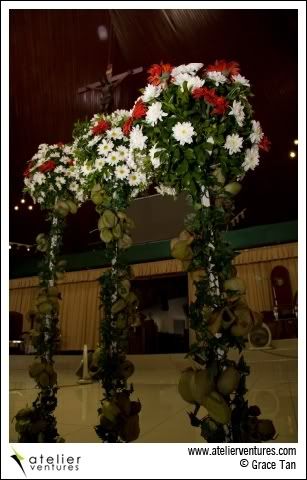 "Flower stands decorating the church entrance & main altar."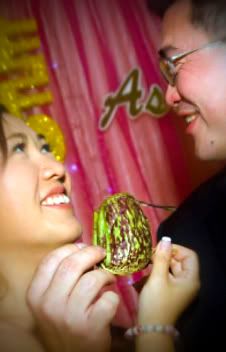 (Photo © Grace Tan)
"Our friends asked us to do some silly poses at the end of the lunch reception."
That's all for now. More to come later. Will be very busy preparing for Christmas & a dear friend's wedding back in Kuching year end. Till then… A Blessed Christmas & a Wonderful New Year 2008 to all our family and friends.
Remember to subscribe to our RSS feed. TQ!